When I was five years old, my family went on a trip to Disneyland. I vaguely recall enjoying it, but five-year-olds are stupid so who knows whether it was any good.
One thing I did not enjoy, however, was the Pirates of the Carribean ride.* I took one look at the chaos and the shouting, and promptly screwed my eyes as tightly shut as they would go and hid my face in my hands. My mother kept telling me that it wasn't really scary and was just like Peter Pan, but I knew this was a devious ruse.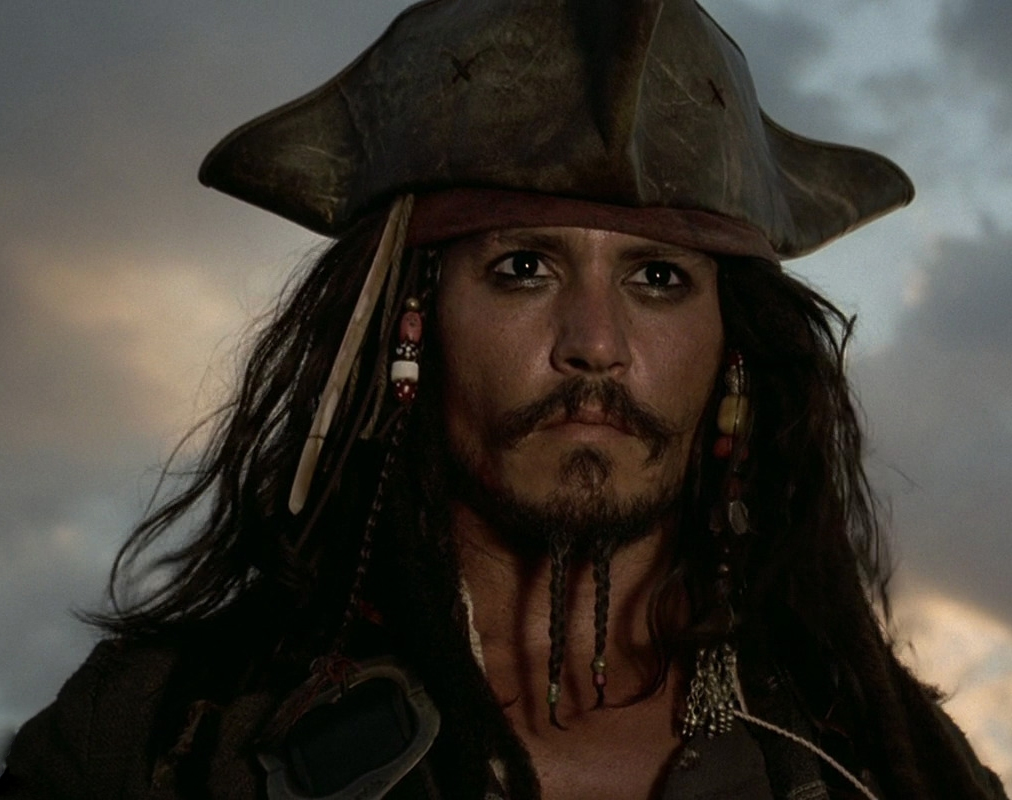 You sit on a throne of lies.
I wonder whether this is a good parallel to faith, especially to my extreme difficulty accepting the Church's teaching -- that is, according to my convictions, divine revelation -- about homosexuality. On the one hand, the similarities are fairly obvious: it was my mother's word, which I had no rational cause to doubt, against my kneejerk reaction and deliberately self-limited observation (I don't know that I've deliberately limited my observations about queer matters, but that isn't the chief point). On the other hand, the ride wasn't actually going to injure me in any way -- it might not even have scared me if I'd consented to open my eyes, but of course I have no way of knowing that -- whereas it is, in fact, terribly costly to lead a celibate life when you don't want to and aren't sure how; costly especially in loneliness, which is one of the hardest and most bitter crosses for a person to carry. Rewarding, perhaps, but that doesn't do away with the costliness. So maybe it's a good parallel and maybe it isn't.
I have been thinking more and more of late, though, that the opacity of the Church's teaching about homosexuality may be one of the conditions of faith for me. I don't get why God couldn't have, or at any rate didn't, design sex in such a way that that gay sex was as morally licit as straight sex; or, to put the same thing another way, why marriage is specifically for one man and one woman, as opposed to any two people irrespective of gender. I don't get that. I never have. But the Catholic Church, which I believe speaks with the authority of Christ, assures me that that is how invisible reality is shaped, so to speak, and so I'm presented with the choice of trusting the Catholic Church or withholding my trust from her.
And that's what faith is. St. Paul contrasts faith with sight, not because it's better not to see -- we look forward as Catholics to the Beatific Vision -- but because faith is precisely the decision to trust. It is an intellectual decision, but no less a decision for that; and that intellectual decision is the basis of love, because you cannot love what you refuse to know.
And honestly, with most of the Church's doctrine, I either see how it works clearly enough to be thoroughly satisfied of its truth, or at the least am content to shrug my shoulders and say, "Whatever, I believe you, Mama." This is one of the few, the very few, points where the faith is not merely opaque to me, but hard to believe, and even repellent. I think faith has to overcome that obstacle in us; save perhaps in a few happy souls whose growth into virtue is sufficiently natural and uninterrupted that the obstacle never arises. But such a dislike of divine things cannot simply be ignored, if it does arise.
Don't fight it, bro. Even God has a Mother.
For of course, as long as our -- my -- "faith" is merely assent to what seems either obvious or the most reasonable explanation of the obvious, it isn't faith, but rationality. Nobody is credited as having a strong faith in mathematics, or in mathematicians, because they firmly believe in the multiplication table. Faith comes in when it is a question of whom you trust, whom you choose to trust, and trust only becomes active and relevant when what's at stake is uncertain -- when trusting, or not trusting, has a concrete impact.
"If a man wishes to be sure of the road he travels on," said St. John of the Cross, "he must close his eyes and walk in the dark." And faith does become a kind of seeing, a way of knowing someone. When you trust somebody, you're finding out by experiment what kind of person they are. Now, that can be taken the wrong way: the experimental element here is not an experiment in the sense of a laboratory test in controlled conditions. Trust reposes its confidence in someone before they have unambiguously proven themselves worthy of it, though it may well start small and grow over time, in the style of the famous mustard seed. It's like the passage in The Silver Chair, maybe my favorite passage in the whole Chronicles of Narnia, where Jill meets Aslan for the first time:
"Are you not thirsty?" said the Lion.

"I'm dying of thirst," said Jill.

"Then drink," said the Lion.

"May I -- could I -- would you mind going away while I do?" said Jill.

The Lion answered this only by a look and a very low growl. And as Jill gazed at its motionless bulk, she realized that she might as well have asked the whole mountain to move aside for her convenience.

The delicious rippling noise of the stream was driving her nearly frantic.

"Will you promise not to -- do anything to me, if I do come?" said Jill.

"I make no promise," said the Lion.

Jill was so thirsty now that, without noticing it, she had come a step nearer.

"Do you eat girls?" she said.

"I have swallowed up girls and boys, women and men, kings and emperors, cities and realms," said the Lion. It didn't say this as if it were boasting, nor as if it were sorry, nor as if it were angry. It just said it.

"I daren't come and drink," said Jill.

"Then you will die of thirst," said the Lion.

"Oh dear!" said Jill, coming another step nearer. "I suppose I must go and look for another stream then."

"There is no other stream," said the Lion.

It never occurred to Jill to disbelieve the Lion -- no one who had seen his stern face could do that -- and her mind suddenly made itself up. It was the worst thing she ever had to do ...
Without faith, I think, we will be unable to see God as He wishes to be seen -- as we must see Him if seeing Him is to make us happy. Possibly for much the same reason that I couldn't enjoy the Pirates ride without trusting my mother, because my hands were over my eyes.** Of course, I'm not above making a virtue out of necessity, either: it's easier to commit yourself to walking in the dark if you haven't gotten where you're going before nightfall. I don't get it anyway, whether I bless God in faith or curse Him in stubbornness, so I might as well see if I can't do something useful with my not-getting-it.
Taken this way, I think that maybe when it comes to the Church's teaching about homosexuality, I can be okay with
not knowing
, not getting it. I guess the only thing to do is wait and see.
*For my younger readers, this was actually the ride that served as the basis of what is now bidding to be the most stupidly huge franchise since The Land Before Time, not a cheap attempt to capitalize on the films. (Cheap attempts to capitalize on the films are what the films are for.)
**The fact that I knew her to be perpetrating a malignant, manifestly ridiculous deception, as mothers who take their children to Disneyland are wont to do, is, for our purposes, neither here nor there.