Anyone who begins with 'hard cases make bad law' needs to end with the corollary that therefore law alone cannot answer hard cases.
He threw himself to the ground and with his face against the dirt of the grave, he heard the command. G
O WARN THE CHILDREN OF
G
OD OF THE TERRIBLE SPEED OF MERCY
.
—Flannery O'Connor,
The Violent Bear It Away
The latest sky to fall on us here in Rome has been the publication, and lack of reply to, the
dubia
sent to Pope Francis by four Cardinals (Brandmüller, Burke, Caffarra, and Meisner). These
dubia
, 'doubts' in Latin, are questions about the recent exhortation
Amoris Lætitia
, which discussed, among other things, relaxing the discipline of refusing Communion to those who have divorced and been remarried.
1
Chapter
VIII
of the exhortation, 'Accompanying, Discerning, and Integrating Weakness,' is the chapter to which the Cardinals' concerns are addressed.
I must admit I never finished reading
Amoris Lætitia
when it originally came out: Pope Benedict's intense, contemplative style captivated me, but Francis' casualness doesn't suit my palate very well. However, I made a point of reading chapter
VIII
before writing this, and my immediate reaction was that it was not only right, but so unremarkable against the backdrop of Catholic and Scriptural tradition that I can hardly understand where the difficulties are coming from.
A great example of what I mean can be found in II Kings 5,
2
in the story of Naaman the leper being healed by Elisha.
Then went he down, and dipped himself seven times in Jordan, according to the saying of the man of God: and his flesh came again like unto the flesh of a little child, and he was clean. And he returned to the man of God, he and all his company, and came, and stood before him: and said, 'Behold, now I know that there is no God in all the earth, but in Israel … Thy servant will henceforth offer neither burnt offering nor sacrifice unto other gods, but unto the L
ORD
. In this thing the L
ORD
pardon thy servant, that when my master goeth into the house of Rimmon to worship there, and he leaneth on my hand, and I bow myself in the house of Rimmon: when I bow down myself in the house of Rimmon, the L
ORD
pardon thy servant in this thing.' And [Elisha] said unto him, 'Go in peace.'
3
Now, monotheism is kinda
the
lesson of the Tanakh.
I am the L
ORD
thy God, which have brought thee out of the land of Egypt; thou shalt have no other gods before me
. It was, moreover, the lesson that Elisha's master and predecessor, Elijah, had been most concerned to urge on King Ahab and his subjects, culminating in the massive showdown on Mount Carmel that concluded with the slaughter of four hundred and fifty prophets of Baal. And Naaman comes, receives a miracle, and says in so many words that there is no god but God.
And then he confidently requests forgiveness for a sin he hasn't even committed yet, and that sin is
pretending
to worship another deity, a nice mixture of idolatry and dishonesty. And Elisha dismisses him with a blessing.
4
There is
absolutely
no question that idolatry is wrong; and yet here, God makes a concession. The same thing happens with astonishing frequency to the (topically relevant) marriage bond in the Old Testament: not only did Jacob, the progenitor of the nation, have
two
wives, but he and his grandfather both fathered children on concubines (Bilhah and Zilpah in Jacob's case, Hagar in Abraham's), who weren't even wives
per se
; David, the man after God's own heart, had
eight
wives and an undisclosed number of concubines.
But from the beginning it was not so
; yet here we are, drawing water from the well in Sychar—and challenging this strange newcomer, who seems to think he's even greater than our father Jacob who gave us this well, to produce his credentials.
The
dubia
themselves, with my translations into the vernacular, are as follows:
1. … [Has it] become possible to grant absolution in the sacrament of penance and thus to admit to holy Communion a person who, while bound by a valid marital bond, lives together with a different person
more uxurio
5
without fulfilling the conditions provided for by
Familiaris Consortio
… [?] Can the expression 'in certain cases' found in Note 351 (305) … be applied to divorced persons who are in a new union and who continue to live
more uxurio
?
Vernacular
: Are you saying that people who divorce and remarry can be absolved and receive the Eucharist, even if they continue sleeping with their new 'spouse' and don't even try to live otherwise?
2. … Does one still need to regard as valid the teaching of St John Paul II's encyclical
Veritatis Splendor
, 79 … on the existence of absolute moral norms that prohibit intrinsically evil acts and are binding without exceptions?
Vernacular
: Are you saying morality is relative?
3. After
Amoris Lætitia
(301) is it still possible to affirm that a person who habitually lives in contradiction to a commandment of God's law … finds him or herself in an objective situation of grave habitual sin … ?
Vernacular
: Are you saying that sin isn't even still a thing?
4. After the affirmations of
Amoris Lætitia
(302) on 'circumstances which mitigate moral responsibility,' does one still need to regard as valid the teaching … [that] 'circumstances or intentions can never transform an act intrinsically evil by virtue of its object into an act "subjectively" good or defensible as a choice'?
Vernacular
: Are you saying that whether something is evil can depend on the circumstances?
5. … Does one still need to regard as valid the teaching … based on sacred Scripture and the Tradition of the Church … that conscience can never be authorized to legitimate exceptions to absolute moral norms … ?
Vernacular
: Are you saying that, if you're sincerely convinced that something that's evil is okay this time, it really is?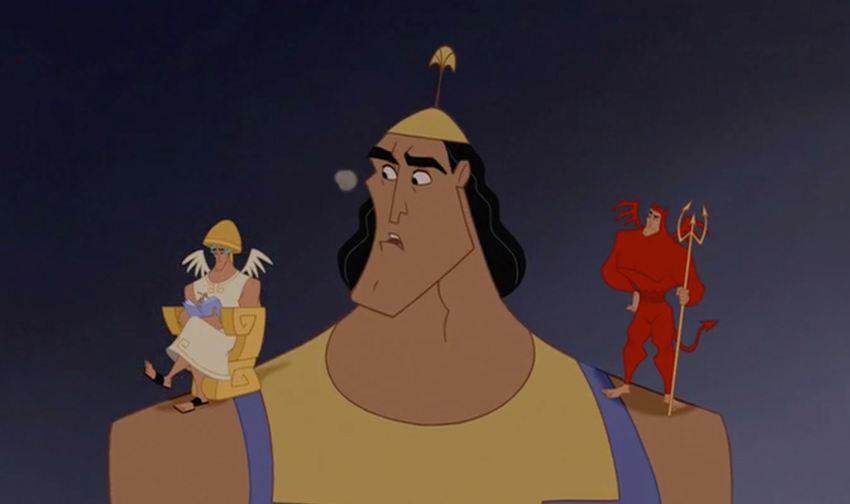 My 'translations' are obviously ham-fisted, but, I hope, correct on the whole. From my reading of chapter
VIII
, the answers are 'Yes' to
dubium
1 and 'Of course not' to
dubia
2-5, largely because I don't see what in
Amoris Lætitia
even prompts
dubia
2-5. His Holiness stresses, repeatedly, that any relaxation of current disciplinary norms
cannot
be treated as a new norm, that it is not to be applied lightly nor without careful discernment and a deep devotion to the Church and her doctrine, and that the divine ideal remains exactly what it always was. The difference lies precisely in the pastoral application of the norm, not the nature of what is and isn't
norm-al
. Given the precedents set by Scripture, and by the actual practice of Christendom,
6
that all sounds extremely normal to me.
As to granting absolution and holy Communion to those who are, in the old-fashioned phrase, living in sin—well, for one thing, that's already done all the time for people who are living in the sins of gossip, conceit, pettiness, uncharity, or self-righteousness. Those sins aren't
testable
in quite the same way as adultery or fornication, but they are
far
more perilous to the soul. To insist on keeping a discipline with respect to 'quantifiable' sins, while ignoring sins that are just as public and just as scandalous but harder to 'specify,' I think we're following a deeply misguided approach to Christian holiness.
After all, it isn't as though our Lord's approach to morality was free of scandal. He regularly ignored the detailed regulations that the Pharisees had laid down around the Sabbath, even while saying that the Pharisees 'sit in Moses' seat' and ought to be obeyed; he advised us to make friends for ourselves by unrighteous mammon and compared God to an unjust judge, a thief, and a usurious tyrant; he told religious scholars and respectable pastors that the local hookers would get to heaven before they did. Flannery O'Connor's Francis Tarwater, who puts so much energy into denying and desecrating his vocation as a prophet (and, even once he accepts it, is a heretical and schismatic prophet), is more like the Gospels than many even of the saints.
For another thing, it must be kept firmly in mind that when partaking of the Eucharist is discussed, we're talking about
discipline
, not
doctrine
. The Christian East, both Orthodox and Catholic, has never had the rule that one must go to Confession after a mortal sin before receiving the Blessed Sacrament; indeed (if I'm rightly informed), they don't even use the distinction the West makes between mortal and venial sins. Does that mean the discipline of the West has no value and should be changed? Not necessarily. But it does help to put it in its proper place: discipline, unlike doctrine, is indeed a relative thing, because discipline and all pastoral practice is the process of relating eternal truth to temporal, contingent situations. That's
always
going to be messy. And while changes should never be made lightly or to suit our personal convenience, they
can
be legitimately made.
The Sabbath was made for man, not man for the Sabbath
. And the application of the law has to be done with sensitivity to both the spirit of the law (
for the letter killeth, but the spirit bringeth life
) and the needs and capacities of the person in question, neither denying the possibility of graces nor presuming upon them. Only then can the law actually help people—and apart from that, well,
the strength of sin is the law
.
And does all this mean that right and wrong are relative, or subjective, or conditional, or something?
No
. It means that people aren't machines where you can type in moral data and expect a correct response to come out.
For I delight in the law of God according to the inward man: but I see another law at work in my members
. If you find that difficult to accept, just think of that one sin—you know the one—that you have to confess over and over and over and over. Where would you be, if God had withheld his grace from you until you defeated that?
And you needn't worry: the people who
really
aren't interested in God will be damned. You don't have to be afraid that anything other than total, unconditional love will be found in the kingdom of heaven.
1
There
are
certain exceptions. To begin with, Catholics don't simply believe that you
shouldn't
get a divorce; they believe that, for a valid and sacramental marriage, divorce quite literally isn't a real thing. That spiritual bond remains in place until one of the spouses dies, even if they get
legally
divorced (as a man who's been enslaved has a moral right to autonomy even if he is
legally considered
property). Because of this, in certain desperate circumstances, like getting children away from an abusive parent, civil divorce can be tolerated by the Church; it just doesn't end the marriage, sacramentally—neither party is free to remarry, and if they do, they're committing adultery. Sometimes exceptions are also made if an invalidly married couple want to return to the Church, and are willing to attempt to live as brother and sister rather than as spouses, but cannot completely separate for some serious reason (such as having children to raise). Additionally, a marriage may be found to have been invalid in the first place (e.g. they discovered that they were too closely related to contract a marriage in the Church's law), in which case it doesn't bind the parties. A civil divorce will probably be needed for practical purpose, but what's needed from the Church is an
annulment
, which certifies that this truly was an invalid marriage, and not just a royal pain in the ass that they don't want to put up with anymore.
2
Aww yeah, bringing out the Old Testament, gonna go evangelical all up in this bitch.
3
II Kings 5.17-19.
Rimmon
was one of the baals, the various local gods of the Levant (
El
and
Molech
were others); this particular baal was an Assyrian deity,
Ramanu
, 'the Thunderer.'
4
Elisha, too, was a sinner, and could have blessed wrongly. But the Old Testament is keen on object lessons, the books of Kings particularly so, and we can reasonably suppose that God could have made his displeasure known if Elisha had given Naaman a bad blessing—we see that displeasure fall on the prophet's servant Gehazi for
his
lying just a few verses later. I think the plain sense of the text is that Elisha blessed and God ratified.
5
More uxurio
: literally, 'in the wifely style,' i.e. boning.
6
Louis XIV of France is a good example. His Most Christian Majesty kept a large number of mistresses, who were not only
not
married to him but generally married to some other noble to satisfy social expectations, thus making them even less appropriate objects of his … attention than concubines. And yet he was a famously pious monarch, never (to my knowledge) publicly reproached by the clergy for his continual and well-known unfaithfulness to his wife. Either this is some of the rankest hypocrisy ever practiced by French clerics, or they were exercising a certain disciplinary latitude. Or both.